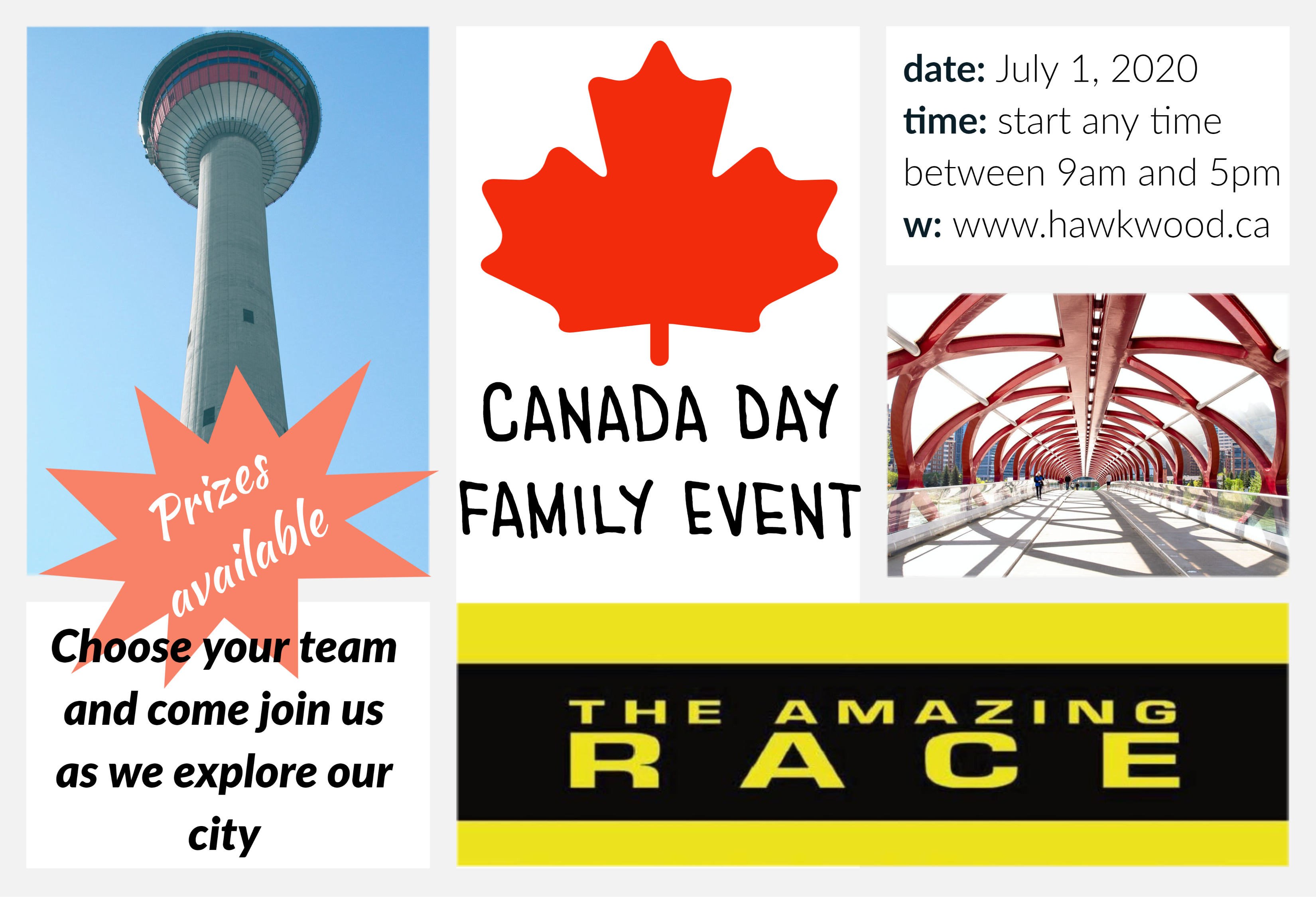 Here is what you need to know:
This event is taking place on Wednesday, July 1st.
Teams must adhere to the applicable Alberta COVID-19 guidelines.
You can start any time between 9am and 5pm. All submissions (of photos from the event) must be received by 8:30pm on July 1.
Your first stop will be the Church where you will:
collect a sheet listing the locations you must go to
take a group photo or video in front of the Church. This photo/video must include (i) your Team Name, your Mascot and the time.
There will be a variety of prizes available for our participating teams, including prizes for the:
fastest team
slowest team
best dressed team
craziest team
best team name
most creative team
team everyone wants to be on etc.
You will need to bring the following items with you:
a team mascot that needs to appear in each photo or video
a pad of paper and pen
a Bible
a device to take photos and videos - to be eligible for a prize you need to provide proof that every challenge has been completed. These photos/videos can be:
emailed to children@hawkwood.ca
shared via Dropbox or Google Drive link
texted to 587-433-5657
I hope you are able to join us and have a great time bonding with your family and friends!
Good Luck!